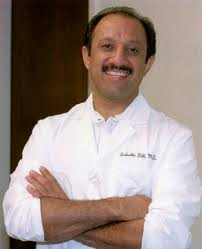 Title:
Chairman and Professor, Catherine and Joseph Aresty Department of Urology
Founding Executive Director, USC Institute of Urology
Associate Dean, Clinical Innovation, Keck School of Medicine of USC
Department:
Locations:
USC Norris Comprehensive Cancer Center and Hospital
USC University Hospital
Areas of Treatment:
Robotic and Laparoscopic Surgery for Urologic Cancers
Laparoscopic Partial Nephrectomy
Cryoablation
Kidney Cancer
Prostate Cancer
Bladder Cancer
Single Port Belly-Button Laparoscopic Surgery For Live Kidney Donation
Minimally Invasive Kidney-Sparing Surgery
Laparoscopic and Robotic Radical Prostatectomy
Radical Cystectomy
Specialties:
Background:
Dr. Gill is an internationally recognized leader in the field of robotic and laparoscopic surgery for urologic cancers. An acclaimed innovator, he is the world leader in laparoscopic partial nephrectomy and cryoablation for kidney cancer. Additionally, Dr. Gill and his team are leaders in robotic and laparoscopic surgery for prostate and bladder cancer, having pioneered many major surgical advances in these areas. Dr. Gill is a distinguished researcher and prolific scholar. He has been listed among the "Best Doctors in America" for several years.
Featured Articles:
Keck School Names Inderbir Gill Chair of Department of Urology:

Press Room, November 2008

USC Welcomes Urology Chair at Beverly Hills Reception:

Press Room, May 2009

Innovation Draws Patients Worldwide, Faculty Profile:

Keck Medicine Magazine, Summer 2009

Inderbir Gill Named Chair of Department of Urology:

USC Norris Comprehensive Cancer Center Progress Report, Summer 2009
Education:
Doctor of Medicine, Government Medical College, Punjabi University, Patiala, India, 1980
M.S., General Surgery, Dayanand Medical College and Hospital, Ludhiana, India
Residencies:
All India Institute of Medical Sciences, New Delhi, India, Urology, 1984 – 1987
University of Kentucky Medical Center, Urology, 1991 – 1995
Fellowships:
Cleveland Clinic, Renal Transplantation and Renovascular Surgery, 1989 – 1991
Board Certification:
American Board of Urology
Professional Society Memberships:
Urologic Society of India
American Urologic Association
British Association of Urologic Surgeons
American Association of Genitourinary Surgeons
Awards:
President, 24th World Congress of Endourology, 2006
St. Paul's Medal, highest honor bestowed by the British Urological Association, 2006
Dr. B.C. Roy National Award, presented by the President of India for Eminent Medical Person in India, 2005
Honorary Fellow of the Royal College of Surgeons of Edinburgh, 2005
Listed in Best Doctors in America, 1998 – 2002, 2004, 2005
Listed in Best Doctors in Cleveland area by Cleveland Magazine, 1998 – 2005
Elected to the American Association of Genitourinary Surgeons, 2003
Pfizer Scholars in Urology Award, University of Nebraska Medical Center, 1996
Languages: