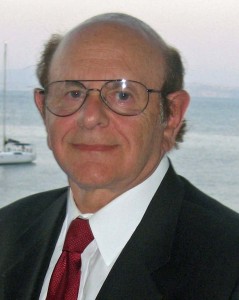 One of the entertainment industry's most versatile and respected marketing communications and public relations executives, Alfred S. Newman has developed a wide range of expertise in the positioning of entertainment companies and their product (theatrical motion pictures, television programming, home video product, and entertainment-driven high-technology hardware and software) for three major studios, emerging and established independent entertainment companies, and two of the world's largest and most prestigious public relations agencies.
He initially formed Newman & Company in early 1991 as a boutique public relations and marketing communications consultancy, specializing in entertainment companies and their product. Since 1994 he has been one of the communications strategists behind the re-positioning and growth of IMAX Corporation from a destination experience to one of Hollywood's most prominent release platforms for event motion pictures.
In recent years Newman has become a sought-after resource by high-profile filmmakers and production companies to oversee the studios' marketing and distribution of their major motion pictures. Films represented include 300, Immortals, The Spiderwick Chronicles, and The Spirit, amongst others.
Over the years he has represented a broad spectrum of clients that includes IMAX, MGM/UA, Universal Pictures, Paramount Pictures, Warner Bros., Sony Pictures Releasing International, Relativity Media, Atmosphere Entertainment, Odd Lot Entertainment, Lionsgate, Castle Rock Entertainment, New Line Cinema, Turner Entertainment, Miramax Films, The Canton Company, Artists Production Group, Hollywood Gang Productions, Amicus Entertainment, Panavision, MaxiVision Cinema Technology, Technicolor, and the Berlin and Venice Film Festivals.
Prior to 1991, he was founding Managing Director of Hill and Knowlton's Worldwide Entertainment Division. He previously served as Executive Vice President, Worldwide Marketing, for Management Company Entertainment Group, Inc., and President and CEO of Sterling Entertainment Company, MCEG's marketing services subsidiary. In these capacities, he was responsible for all aspects of the company's domestic and international marketing activities for its diverse business sectors.
Previously, Newman was Executive Vice President of Rogers & Cowan where, as head of that agency's Corporate Entertainment Group, he supervised marketing communications, campaign conceptualization and implementation, corporate financial and press relations for a wide cross-section of entertainment entities ranging from the studios and networks to leading independent production and distribution organizations.
Newman began his entertainment industry career with Columbia Pictures in New York after graduating from NYU. He then joined Metro-Goldwyn-Mayer as head of its East Coast advertising and publicity operations. Six years later, he relocated to Los Angeles for MGM, where he served in various executive capacities including head of worldwide marketing, following which he joined Twentieth Century Fox in a senior management capacity.
Active in industry and charitable affairs, Newman serves on the Public Relations Executive Committee of the Academy of Motion Picture Arts and Sciences. He is a longtime member of the Motion Picture & Television Fund's Board of Trustees and is a founding board member of the MPTF Foundation's Next Generation Council. He was on the executive board of the Los Angeles Film Information Council for more than a decade. A former member of the Academy of Television Arts and Sciences and the American Film Institute's Third Decade Council, he has served on the Motion Picture Academy's Public Relations Coordinating Committee, the Public Relations Advisory Committee of the Alliance of Motion Picture and Television Producers (AMPTP), and the Marketing Directors Committee of the Motion Picture Association of America (MPAA).
For many years, Newman guest-lectured on entertainment marketing and public relations at the University of Southern California (USC), the University of California at Los Angeles (UCLA), and Loyola Marymount University. He also served as a member of the masters' orals panel for the Peter Stark Producing Program at USC's School of Cinema and Television.
An avid aviation enthusiast, Newman was executive vice president and a founding member of Showhawks, an organization comprised of pilots in the entertainment industry, and a volunteer pilot for the American Medical Support Flight Team ("Angel Flight").