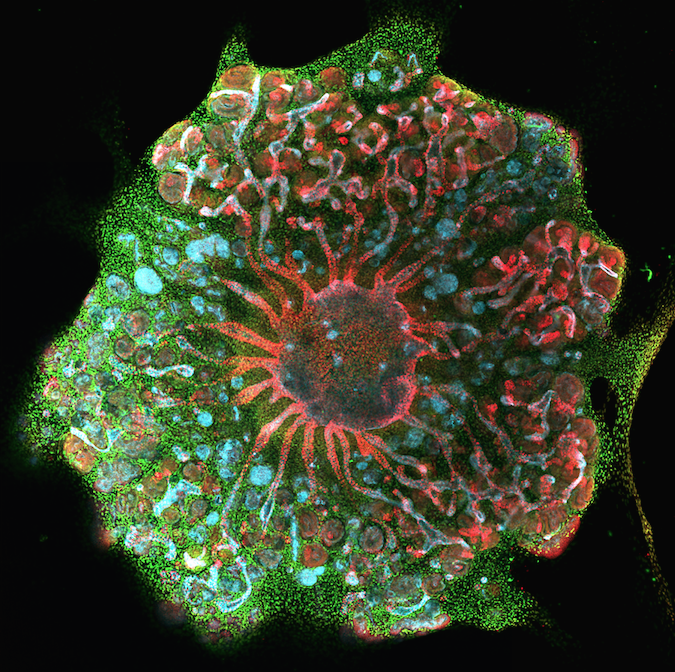 A Cutting-Edge Collaboration
Today the team at the USC/UKRO Kidney Research Center is engaged in a major collaboration with the Eli and Edythe Broad Center for Regenerative Medicine and Stem Cell Research as well as other laboratories across USC. Together they are working to push the boundaries of research and build a synthetic kidney to replace normal kidney function in patients. While this project is still in its early stages, the ultimate goal is to generate a substitute, transplantable organ.
The project's two leading investigators are uniquely positioned to take on this challenge. Andrew McMahon, Ph.D., is one of the world's leading authorities in stem cell research and commands an encyclopedic knowledge of kidney development. Zhongwei Li, Ph.D., specializes in creating the early building blocks of the kidney through the use of pluripotent stem cells. His lab was the first and remains the only lab that can mass produce kidney stem/progenitor cells quickly and cost-effectively enough to make this project possible.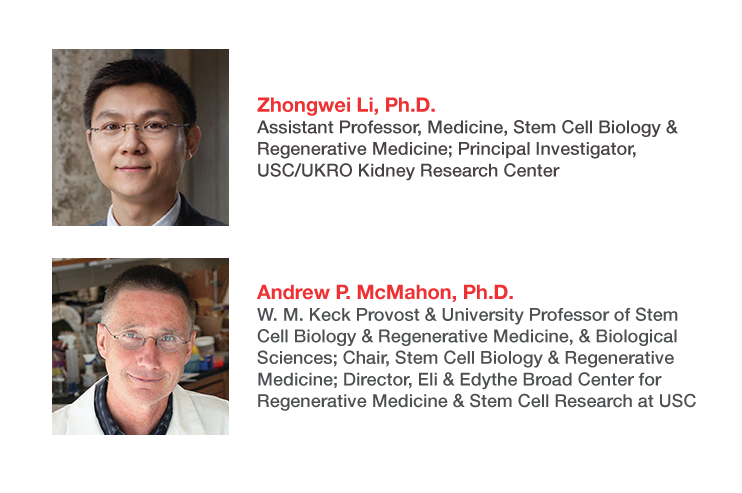 "A breakthrough like the synthetic kidney requires both private dollars and public support. We have the unique opportunity to change the course of medical history and alleviate the terrible suffering of millions of adults and children. This must be something we do in our time, not in the distant future." – Ken Kleinberg