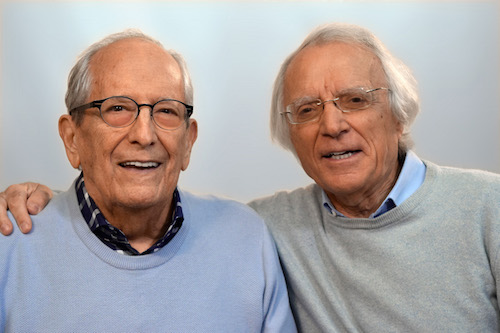 When Ken Kleinberg's kidneys failed in the year 2000, his physician, Dr. Vito Campese, then head of Nephrology and Hypertension at the University of Southern California, recognized the malady, but acknowledged that its cause was not known to medical science.
At the time, Dr. Campese described chronic kidney disease as a growing health crisis with no end in sight. Yet, very little kidney disease research was underway. How could it be that no major kidney disease center existed in Los Angeles or on the West Coast?
Together they embarked on a project to create a nonprofit organization solely devoted to funding kidney disease research.
Thus, the University Kidney Research Organization (UKRO) was born. In 2012, UKRO partnered with USC to establish the USC/UKRO Kidney Research Center (KRC) on USC's Health Sciences Campus. The KRC aspires to become a premier center in the United States.
Ken was a dialysis patient for six years and was fortunate to receive a cadaver kidney transplant in 2007. Today he is healthy and active as a practicing attorney and UKRO President.