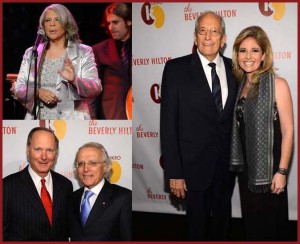 The 2012 UKRO Benefit Dinner held on Wednesday, December 12th at the Beverly Hilton Hotel was a great success, raising significant funds to support the new USC/UKRO Kidney Research Center. Many thanks to our supporters, sponsors and amazing honorees and speakers for an unforgettable night!
Honorees:
Patrick C. Haden, Director of Athletics, University of Southern California– Outstanding Achievement in Business and Industry Award
Camila Koenig and Family/The Erich and Della Koenig Foundation – Spirit of Life Award
Dr. Paul Terasaki, Professor Emeritus of Surgery, Geffen School of Medicine at UCLA – Lifetime Achievement in Science and Medicine Award
Dr. Sanjeev Kumar, John McKay Fellowship in Renal Research at USC
Master of Ceremonies Phillip Palmer, ABC7 Eyewitness news anchor
Entertainment by Grammy Award-winning vocalist Patti Austin
To find out more about our honorees, read our press release.
Benefit Co-Chairs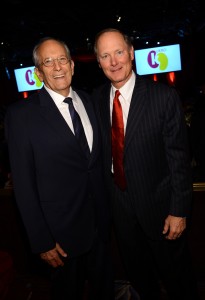 Mohammed Akmal, M.D.
Jeff Barry
Congressman Howard Berman
Jody and Peter Biehl, Ph.D.
Joyce and Stanley Black
Cheri and Roger Burlage
Stefania and Vito Campese, M.D.
Jo Champa
Jay Cohen
Stephen Corday, M.D.
Kiran and Sohan Dua, M.D.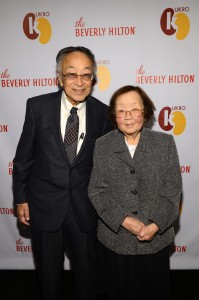 Myrna D. Morganstern and Russell Frackman
Christine Cuddy and Harry Gittes
Richard Glassock, M.D., MACP
Marlene and Marshall Grossman
Philip Hacker
Judy and Brian Henderson, M.D.
Mark Itkin
Linda and Glen Keane
Valen Keefer
Toby Keith
Corrinne and Louis Kempinsky
TK Kimbrell
Jena and Michael King
Philip Klein
Jacque and Elliott Kleinberg
Helen and Ken Kleinberg
Lee and Lewis Kleinberg
Jacquie and Robert Lange
Diana and Richard Leher
Shaul G. Massry, M.D.
John K. McKay, Jr.
Ralph Mendez, M.D.
Robert Mendez, M.D.
Matthew Mischel, M.D.
Tom Mone
Paula Wagner and Rick Nicita
Pam and Jerry Offsay
Carmen Puliafito, M.D., M.B.A.
Wendy and Scott Racine
Bruce M. Ramer
Kay and Bob Rehme
Joyce Rey
Jennifer and Adam Ruderman
Barbara and Alan Shabo, M.D.
Miroslaw Smogorzewski, M.D.
Nancy Heller and Fred Specktor
Julia and Douglas Trumbull
Joseph Turcillo, Jr., M.D.
Susan Vogel
Lynne Wasserman
Barbara and Supervisor Zev Yaroslavsky