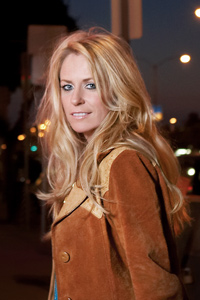 My father, Fred Carter, Jr., suffered kidney failure in 1993. He had been ill for months prior to the kidney failure and had unfortunately been misdiagnosed, more than once, for his illness (see timetable below). He received a transplant after being on dialysis for a short time of 6 months or so. He was 60 years old at the time of the transplant, which was surprising and such a blessing for us. He had been a smoker for 50 years but had quit and was in decent health otherwise, so it was miracle that the donor kidney reached us. The story is also quite touching…
In the Christmas Holiday season of 1993, my family had gathered at my parents' home in Winnsboro, Louisiana where most of my extended family still lives. We had traveled there to be together for the holidays, as usual. No sooner than we had arrived (about a 9 hour drive from Nashville), the phone rang. It was Dr. Helderman, a fine renal doctor from Vanderbilt Hospital & Medical Center, announcing that they had received a kidney from Chicago that was a match for my dad. What a joyous moment! We were elated.
The catch was that my dad had to be at Vanderbilt in Nashville within hours. As my Mom and I scurried around, grabbing what we could, my dad and younger brother, Jeff, were on the phone trying to book a flight to Nashville. From Winnsboro, La, as you can imagine, this is not a direct flight, much less in the odd hours' time frame we were facing. My cousins reached out to some folks and one of their friends came to the rescue by offering his "crop-duster services" to us. Yes, you read correctly: a crop-duster!
Not only was this crazy, but my poor little brother had never even flown before. So they loaded up in the tiny plane in minutes and were on their way to Nashville via an extremely bouncy ride (according to Jeff)! We phoned my older brother, Ronnie, who was on his way with his family, and told him to turn around and meet us at Vanderbilt.
Dad was in surgery when we arrived and the surgeon, Dr. Richie, came out to announce that the transplant was a success and time would tell the rest. My parents were at Vanderbilt for about a month before returning to Louisiana. They continued to commute to Nashville for doctor's appointments and updates at Vanderbilt due to their dedication to the team and gratitude for the best care possible. In 1997, they moved back to Nashville, where they had lived for my dad's music career from 1961 through 1988.
In the spring of 2009, unfortunately, my dad was again admitted into Vanderbilt with chest pains. He'd had some minor issues before, but these conditions were a bit more serious. The doctors administered a type of dye to determine the level of blockage, and confirmed three blockages—which sadly damaged the new kidney to the point that it ceased to function. They put stents in two of the blockages, but Dad's fragile condition didn't allow for the third.
He suffered a mild stroke shortly thereafter but was on the mend until a more serious incident occurred in July 2010, when he was hospitalized again. We thought it was another stroke, but the doctors ruled that out with their initial examination. His critical condition was apparently a result of some kind of infection he got after being admitted. They conducted every test possible and administered many medications, looking for signs of improvement. Toxic shock was ruled out, but he was treated for septic shock and a skin breakdown, although all biopsies were negative for fungus or other concerns.
His CT scans showed no internal abnormalities, except for a possible compromised liver resulting from a spike in potassium and acid levels. This improved with dialysis, which was added to his daily regimen. His dormant kidneys were, after 15 years, very small in size, but the failed transplant kidney shows no signs of infection or rejection. He was placed on life support while EEGs searched for brain clues to any potential seizures that weren't evident from mere observation.
Our family stayed by his bedside, loving him through the mystery as he became progressively less responsive. Dad finally passed away on July 17, 2010, at age 76.
Timetable:
1992 – Misdiagnosed with sinus infection, arthritis, and various other illnesses; these treatments led to more illness and eventual renal failure
1993 – Spitting up blood; hospital visit determines Wegener's Disease
1994 (March-December) – Dialysis treatments
1994 (December) – Transplant in Nashville at Vanderbilt (kidney from Chicago)
1994-2009 – Healthy transplant function
2008 (February) – Creatinine readings started to climb
2009 (March) – Admitted to Vanderbilt with chest pains; administered dye to determine blockage, which was confirmed. A stent procedure (two out of three blockages) was done. The transplanted kidney didn't survive.
2010 (July) – Admitted to Vanderbilt with signs of a stroke; developed septic shock and underwent dialysis because of his non-functioning kidneys; died on July 17
We remain very grateful for over 15 years of "healthy" living with Dad and his kidney transplant. We are grateful to the transplant family (who remains anonymous), Vanderbilt Hospital & Medical Center, and the amazing renal team that cared for him and us. There are so many other medical personnel (cardiologists, dermatologists, rehab therapists, nurses, etc.) who were also involved because of the extenuating circumstances of his compromised health, and we thank them as well.
Renal Team of Doctors:
Dr. Helderman (transplant call and treatment)
Dr. Richie (transplant surgeon)
Dr. Ynares, Dr. Langone (renal doctors for ongoing care)
I have supported and been committed to kidney health and philanthropy since my dad's illness. I have been living in Los Angeles, CA, for the last ten years and have played an active role as spokesperson for the National Kidney Foundation. I am very proud to have served on the board of directors for University Kidney Research Organization (UKRO) along with many fine doctors and professionals who care deeply about kidney research and other medical research that is connected to renal health, research, and awareness.
I pray that you will educate yourself and your family members about preventive ways to maintain healthy kidneys, which is key to maintaining a healthy overall life. It is also of utmost importance to become an organ donor and discuss your wishes concerning the "gift of life" with your family.
Please give someone else the gift of life and become an organ donor today!
And please donate to kidney research now. Only through medical research can we find improved treatments for kidney disease—and one day, a cure.
Thanks for reading our story.
God's Blessings,
Deana