The 2010 UKRO Benefit Dinner, held on Friday, December 10th at the Beverly Hilton Hotel in Beverly Hills, was a great success thanks to all of our supporters and our truly inspiring honorees! For more information on the event, read our press release.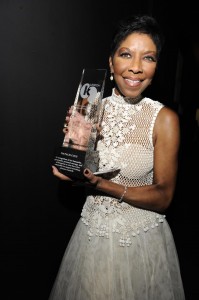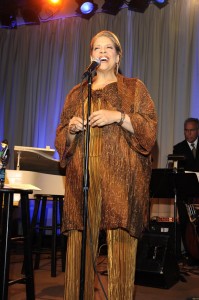 Master of Ceremonies
ABC7 Eyewitness News Anchor Phillip Palmer
Honorees
Natalie Cole, Multi-platinum Singer/Songwriter, Nine-time Grammy® Award-winner
Spirit of Life Award
Award presentation by Dr. Phil McGraw, New York Times best-selling author and daytime TV talk show host

Ben J. Lipps, Ph.D., Chief Executive Officer and Chairman of the Management Board of Fresenius Medical Care
Outstanding Achievement in Business and Industry Award
Award presentation by Michael Lazarus, M.D., Senior Executive Vice President, Emeritus CMO, Fresenius Medical Care
Carmen A. Puliafito, M.D., M.B.A., Dean of the Keck School of Medicine at the University of Southern California
Leadership Award for strengthening and fostering research at USC's Keck School of Medicine
Award presentation by Vaughn A. Starnes, M.D., Distinguished Professor and Chair, Department of Surgery H. Russell Smith Foundation Chair for Cardiovascular Thoracic Research, Executive Director, Cardiovascular Thoracic Institute, Keck School of Medicine of USC
Anne Riquier-Brison, Ph.D., John McKay Fellowship in Renal Research at USC
Entertainment
Grammy® Award-winner Patti Austin
Event Co-Chairs
Catherine Bach Lopez
Jeff Barry
Jody & Peter Biehl, Ph.D.
Brendon Burchard
Cheri & Roger Burlage
Sydney & Billy Bush
Stefania & Vito Campese, M.D.
Tena Clark
Bruce Corwin
Mark Costanzo
Edward D. Crandall, Ph.D., M.D.
Russell Frackman
Natalie & E.K. Gaylord II
Inderbir S. Gill, M.D.
Christine Cuddy & Harry Gittes
Peter Grosslight
Howard Grossman
Allen Grubman
Philip Hacker
Raymond M. Hakim, M.D., Ph.D.
Judy & Brian Henderson, M.D.
Mark Itkin
Lory & Dean Jones
Toby Keith
Corrinne & Louis Kempinsky
Jena & Michael King
Philip Klein
Jacque & Elliott Kleinberg
Helen & Ken Kleinberg
TK Kimbrell
Ron Kuerbitz
Jacquie & Robert Lange
Diana & Richard Leher
Nathan W. Levin, M.D.
Virginia Long
Vikram Malik
Shaul G. Massry, M.D.
Ralph Mendez, M.D.
Robert Mendez, M.D.
Matthew Mischel, M.D.
Tom Mone
Mitra K. Nadim, M.D.
Pam & Jerry Offsay
Rice Powell
Wendy & Scott Racine
Bruce Ramer
Kay & Bob Rehme
Joyce Rey
Barbara Rose
Jennifer & Adam Ruderman
Barbara & Alan Shabo, M.D.
David Snyder
Annika & Abe Somer
Nancy Heller & Fred Specktor
Brenda Spira
Stanley Stein
Julia & Douglas Trumbull
Joseph Turcillo, Jr., M.D.
Susan Vogel
Deborah & Jeff Wald
Paula Wagner & Rick Nicita
Barbara & Supervisor Zev Yaroslavsky