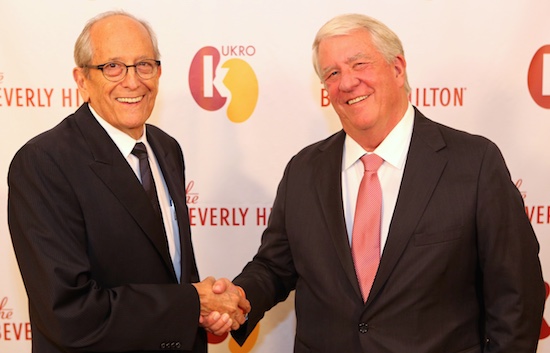 Everyone involved with UKRO feels an enormous sense of loss with the passing of Barry Hoeven—someone we were fortunate enough to honor with our Outstanding Achievement in Business and Industry award in 2014.
For many years, Barry withstood a horrendous onslaught of multiple malignancies throughout his body, demonstrating his superhuman tenacity to live and to defeat medical challenges beneath which the average person would have succumbed far earlier.
During this time, he undertook a number of philanthropic activities associated with Kure It, a charity organized to raise funds for cancer research. With enormous optimism and foresight, he created a joint effort between cancer researchers at USC and UCLA to advance collaboration and prove that gridiron rivalries need not interfere with medical progress.
Oh, what a mighty spirit he had. He was authentic, down to earth, charming, and impressive in all ways. He will be greatly missed. We send deepest condolences to his family and will remember him always.