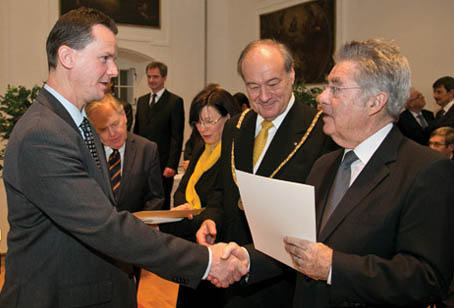 Our congratulations go out to Janos Peti-Peterdi, M.D., Ph.D., Professor of Physiology and Biophysics, and Medicine at the Zilkha Neurogenetic Institute at the Keck School of Medicine of the University of Southern California, for continued recognition of his cutting-edge kidney disease research. In March, he was inducted into the prestigious European Academy of Sciences and Arts, a society of 1700 scientists, artists, and philosophers tackling important issues facing Europe and the world. The honor will help further Peti-Peterdi's existing collaborations with scientists across Europe.
Over the next five years, Dr. Peti-Peterdi's lab will receive $5 million in funding from grants from the National Institute of Health, the American Diabetes Association, the American Heart Association, as well as other organizations.
Dr. Peti-Peterdi was recently inducted into the American Society for Clinical Investigation at the ASCI/AAP meeting in Chicago. He  joins 19 other ASCI members from USC.