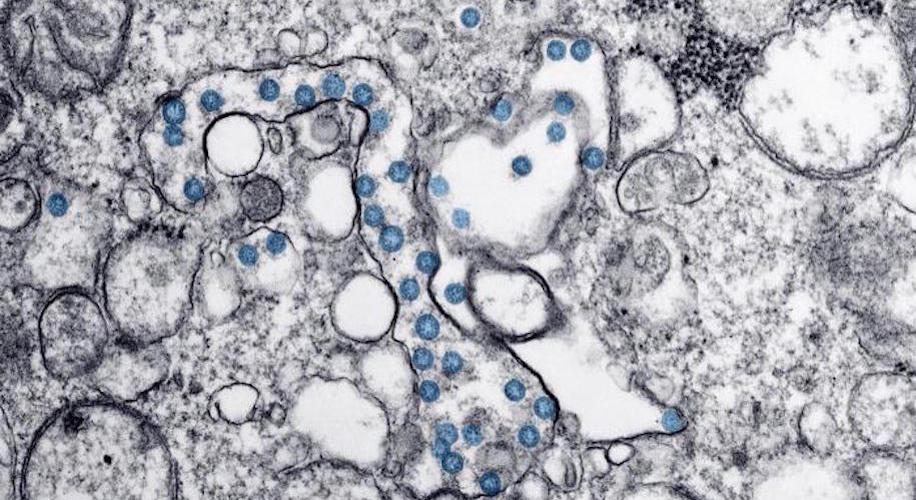 As cases of COVID-19 continue to rise in the United States and around the world, scientists and clinicians are learning more every day about this confounding new virus and the myriad ways it attacks multiple organs throughout the body, including the kidneys. We have brought together a collection of articles to tell the emerging story of the coronavirus, not only its impact on the kidneys, but also the far-reaching consequences for patients with transplants and chronic diseases.
Science Magazine takes a comprehensive look at COVID-19 in a fascinating article covering symptoms, the body's immune system response, the virus's destructive path throughout the body, and the medical community's efforts to fight the virus from all angles.
Here are some key theories to explain how the virus may affect the kidneys.
The virus can bind to the kidneys' ACE2 receptors, which are plentiful.
The body's immune system can overreact to the virus, triggering "cytokine storms," causing dangerous inflammation and a reduction in blood flow to the kidneys.
Diabetes raises the risk of kidney injury.
Ventilators can cause kidney damage.
Antiviral compounds can cause kidney damage as well.
Source:
How Does Coronavirus Kill? Clinicians Trace a Ferocious Rampage Through the Body from Brain to Toes, Science Magazine, April 17, 2020
An eye-opening PBS NewsHour video features Dr. Alan Kliger, a Clinical Professor of Medicine at Yale University and co-chair of the American Society of Nephrology's COVID-19 response team, as he describes widespread kidney damage reported by doctors in the United States and China. In China, 40% to 50% of COVID-19 patients were admitted to hospitals with markers of kidney damage—protein or blood in the urine, and in some cases, decreased kidney function. In New York, clinicians found that 30% to 50% of intensive care patients had evidence of kidney failure. Dr. Kliger highlights the shortage of specialized personnel and equipment for hemodialysis and continuous renal replacement therapy, something we don't often hear about in the news. While some patients are able to discontinue dialysis, others are not, and the long-term effects of this assault on the kidneys remains to be seen.
Source:
Why Doctors are Worried about Severe Kidney Damage in Some COVID-19 Patients, PBS NewsHour, April 21, 2020
In a letter to the editor in The New England Journal of Medicine, physicians at Montefiore Medical Center in Bronx, New York described their experience treating COVID-19-positive kidney transplant patients at high risk of severe illness. They found a very high early mortality rate of 28% at 3 weeks among transplanted patients as opposed to a mortality rate of 1 to 5% in the general population and 8 to 15% among patients older than 70.
Source:
Covid-19 and Kidney Transplantation, The New England Journal of Medicine, April 24, 2020
A New York Times article examines the pandemic's impact on patients who don't even have the coronavirus. High-risk patients with cancer and organ failure are living with more fear and uncertainty than ever before. They have had their medical care put on hold as hospitals swamped with COVID-19 have suspended non-emergent, elective surgeries, as well as some clinical trials for cancer. Patients worry that delays in care could make them sicker or even kill them. Experts fear that mortality rates for cancer could rise again.
Some clinics have postponed living kidney donations, leading to a significant drop in the number of kidney transplants in the United States. There are also fewer cadaver kidneys available due to coronavirus infections.
Only time will tell how many lives will be lost due to interruptions in care.
Source:
The Pandemic's Hidden Victims: Sick or Dying, but Not From the Virus, New York Times, April 20, 2020